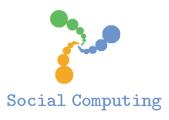 Social Computing (SoCom)
Activity
Modern information systems, like Socio-Technical Systems (STS), are getting more and more complex, needing to cope with many stakeholders and with cross-organizational relationships: they require a transition from an individualistic to a societal perspective. Social computing studies the collaborative and interactive aspects of ICT-mediated behavior: social applications perform a social computation which is the sum of the independent contributions of autonomous and heterogeneous parties; they can naturally be formalized based on some notion of norm, in a way that resembles typical mechanisms of the human society.
Social computing finds direct application in social informatics, where social networks are studied, and in legal informatics, where society norms are tackled. It requires the development of new models and methodologies of software engineering and of business processes –that are at the core of system design and of enterprise management systems. To this end, it is necessary to rely on tools developed in computer science, such as knowledge discovery, natural language processing, ontology, multiagent systems, and logic. We study different aspects of Social Computing, that Figure 1 summarizes with respect to two axes: applicative domains and that of tools. The added value of our approach is its twofold interdisciplinarity: both tools level and domains level involve aspects from human and social sciences on a side, and computer science on the other. The added value of our approach is that it is interdisciplinary both at the level of tools and at the level of domains, involving aspects concerning human and social sciences on a side as well as computer science on the other.
The covered research themes involve the use of different tools. In alphabetic order:
Role, Affordance, STS, Interaction Protocol, Commitment:Traditional approaches to software engineering do not fit the needs of STS for they do not capture the social aspects of computation, like social relationships. Social relationships connect interacting parties, have a normative value, can be verified based just on the parties observable behavior. MASs are a promising paradigm as they are made of autonomous,
interacting agents. We claim that both agents and social relationships are first-class entities: social relationships are created by executing interaction protocols and provide expectations on the agents' behavior; social relationships affect the decisions of the agents they involve. From a Software Engineering perspective, the advantage of relying on social relationships is the high decoupling and modularity that system components show.
Accountability, Argumentation, Compliance, Conformance, Normative Reasoning:norms are fundamental in modeling social applications –even STS suggest to foresee a specific layer that contains the regulations that norm the system behavior. There is the need of reasoning mechanisms for eliciting information about the agents behavior, and thus about the society. In particular, agents reason about norms to understand which obligations, prohibitions, etc. constrain their behavior, they reason about their own behavior to understand (a priori or at run-time) if/how to conform to the norms, they argue with other agents to reach agreements about how to behave, and, in case of faults/failures, it is necessary to understand which agents are liable for the situation.
Process Mining, Run-time Verification, Planning, Diagnosis: cross-organizational business processes and human-oriented workflows are intrinsically social. They implement negotiated agreements among interacting parties. As such, it is important to verify their conformity to the agreements. This can be done statically (conformance) or dynamically (run-time verification). It is also important to mine log data and the like to elicit undocumented processes (a standard in many realities), in order to verify their compliance/conformance to the norms. Instead, when it is necessary to adapt to particular context conditions, it is possible to build a business process on the fly by relying on planning techniques. Finally, diagnosis comes into play when there is the need to find one (or all) possible explanation(s) for the system behavior.
Legal Open Data, Legal Ontology, Norm Extraction, Norm Classification: law should be freely and easily accessible. On-line databases and legal knowledge systems are becoming a richer and richer reality. It is important that law representation relies on shared ontologies, to foster understanding, and that it is open, thus simplifying its use and re-use. It is also fundamental to develop tools that allow extracting norm representations from legal text, and to automatically infer whether a norm is influential in a domain of interest.
Daily Life Social System: these are systems that support citizens in their every day life. Their realization proposes many challenges, among which: integration of institutional data and social information about the daily life; enhancement of social awareness, self-govenrance, and self-organisation of local communities; realization of ontologies to represent social entities; reasoning mechanisms for multi-facets, multi-purpose and multi-topic knowledge management systems; data visualisation to improve accessibility to information.
Librare: Grazie a metodologie semantiche e informazioni aggiunte dagli utenti stessi del sistema, le attività di arricchimento del libro permetteranno di creare differenti percorsi di lettura, analisi del testo letterario più creative e coinvolgenti, ed ancora esplorazioni di testi personalizzata per l'utente del sistema.


ATHOS: Accountable TrustwortHy Organizations and Systems
SEES@W: esplora soluzioni e servizi innovativi per la sicurezza sul lavoro sfruttando dati prodotti da sistemi di sensori connessi ad internet secondo il modello "Internet of Things" o prodotti dai lavoratori secondo il modello "Internet of Persons".
ICT4Law: ICT Converging on Law: Next Generation Services for Citizens, Enterprises, Public Administration and Policymakers
EUCases: Linking Legal Open Data in Europe

REWERSE: Reasoning on the Web with Rules and Semantics

Erasmus Mundus Joint Doctorate in Law, Science and Technolgies

Project with Cour de Cassation of Paris on judgement drafting: Un outil d'aide a la decision juridiqu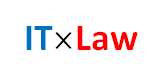 ITxLaw: Project financed on call Compagnia di San Paolo 2013


EU Legal Culture: Project financed on call Compagnia di San Paolo
Compagnia di San Paolo financed project "I-learn e didattica interattiva a distanza, anni 2007-2008"
Vigoni exchange program with the University of Hannover (Germany), for theyears 2007-2008
MIUR, 2005-07, "Specifica e verifica di protocolli di interazione fra agenti"
MIUR, 2003-05, "MASSiVE, Sviluppo e verifica di sistemi multiagente basati sulla logica"
6 luglio 2015: mappare il cibo in città, confronti metodologici e laboratorio di cartografia applicata
11-12 giugno 2015: Livinglab per la costruzione partecipata di un social network di quartiere
Guido Boella
+ 39 011 670 6280
guido.boella@unito.it
Publications
INTERNATIONAL JOURNAL OF APPROXIMATE REASONING, 2019
Proc. of 18th International Conference on Autonomous Agents and Multiagent Systems, AAMAS 2019,
The 18th International Conference on Autonomous Agents and Multiagent Systems, AAMAS 2019
2019
Proc. of 18th International Conference on Autonomous Agents and Multiagent Systems, JAAMAS Track, AAMAS 2019,
The 18th International Conference on Autonomous Agents and Multiagent Systems, AAMAS 2019
2019
Proc. of 18th International Conference on Autonomous Agents and Multiagent Systems, DEMO Track, AAMAS 2019,
The 18th International Conference on Autonomous Agents and Multiagent Systems, AAMAS 2019
2019
ALGORITHMS, 2019
JOURNAL ON DATA SEMANTICS, 2019
Proc. of the 7th International Workshop on Engineering Multi-Agent Systems, EMAS 2019,
The 7th International Workshop on Engineering Multi-Agent Systems, EMAS 2019
2019
Proc. of the 1st International Workshop on Responsible Artificial Intelligence Agents, RAIA 2019,
The 1st International Workshop on Responsible Artificial Intelligence Agents, RAIA 2019
2019
ARTIFICIAL INTELLIGENCE AND LAW, 2019
ARTIFICIAL INTELLIGENCE AND LAW, 2019
JOURNAL ON DATA SEMANTICS, 2019
Proceedings of the 34th ACM/SIGAPP Symposium on Applied Computing,
The 34th ACM/SIGAPP Symposium On Applied Computing
2019
Lecture Notes in Computer Science (including subseries Lecture Notes in Artificial Intelligence and Lecture Notes in Bioinformatics),
16th International Semantic Web Conference, ESWC 2019
2019
Proc. of 18th International Conference on Autonomous Agents and Multiagent Systems, AAMAS 2019,
The 18th International Conference on Autonomous Agents and Multiagent Systems, AAMAS 2019
2019
Proceedings of the 10th ACM International Conference on Knowledge Capture (K-CAP 2019),
K-CAP 2019 - 10th ACM International Conference on Knowledge Capture
2019
INTELLIGENZA ARTIFICIALE, 2019
Proceedings of the IEEE 31st International Conference on Tools with Artificial Intelligence, ICTAI 2019,
IEEE 31st International Conference on Tools with Artificial Intelligence, ICTAI 2019
2019
2019
IEEE ACCESS, 2019
Proceedings of the 21st International Conference on Human-Computer Interaction with Mobile Devices and Services, MobileHCI 2019,
21st International Conference on Human-Computer Interaction with Mobile Devices and Services, MobileHCI 2019
2019
Explainable, Transparent Autonomous Agents and Multi-Agent Systems,
EXplainable TRansparent Autonomous Agents and Multi-Agent Systems (EXTRAAMAS)
2019
COGNITIVE SYSTEMS RESEARCH, 2019
INTELLIGENZA ARTIFICIALE, 2019
Lecture Notes in Computer Science (including subseries Lecture Notes in Artificial Intelligence and Lecture Notes in Bioinformatics),
18th International Conference of the Italian Association for Artificial Intelligence, AI*IA 2019
2019
CEUR Workshop Proceedings,
34th Italian Conference on Computational Logic, CILC 2019
2019
CEUR Workshop Proceedings,
34th Italian Conference on Computational Logic, CILC 2019
2019
I-cities 2019, 5th Italian Conference on ICT for Smart Cities And Communities,
I-cities 2019, 5th Italian Conference on ICT for Smart Cities And Communities
2019
I-cities 2019, 5th Italian Conference on ICT for Smart Cities And Communities,
I-cities 2019, 5th Italian Conference on ICT for Smart Cities And Communities
2019
Proceedings of the 34th Italian Conference on Computational Logic,
Italian Conference on Computational Logic 2019
2019
Proceedings of the 20th Workshop "From Objects to Agents",
20th Workshop "From Objects to Agents"
2019
Legal Knowledge and Information Systems - JURIX 2019: The Thirty-second Annual Conference,
Legal Knowledge and Information Systems - JURIX 2019: The Thirty-second Annual Conference
2019
ICITIES 2019,
5th Italian Conference on ICT for Smart Cities And Communities
2019
INTERNATIONAL JOURNAL OF METADATA, SEMANTICS AND ONTOLOGIES, 2019
Frontiers in Artificial Intelligence and Applications,
International Conference on Legal Knowledge and Information Systems (JURIX)
2019
Communications in Computer and Information Science,
12th International Conference on Metadata and Semantics Research, MTSR 2018
2019
FUNDAMENTA INFORMATICAE, 2018
Business Process Management Workshops, 2018
FUNDAMENTA INFORMATICAE, 2018
ELEARNING AND SOFTWARE FOR EDUCATION,
The 14th International Scientific Conference eLearning and Software for Education
2018
ELEARNING AND SOFTWARE FOR EDUCATION, 2018
Proceedings della Multiconferenza EM&M ITALIA,
EMEMITALIA 2017
2018
Proceedings of 2018 IEEE 42nd Annual Computer Software and Applications Conference,
2018 42nd IEEE International Conference on Computer Software & Applications
2018
Proceedings of the 4rd International Conference on Higher Education Advances (HEAd'18),
4rd International Conference on Higher Education Advances (HEAd'18)
2018
Exploring the Micro, Meso and Macro Navigating between dimensions in the digital learning landscape: EDEN 2018 CONFERENCE PROCEEDINGS,
EDEN 2018 ANNUAL Conference
2018
Artificial Intelligence in Education 19th International Conference, AIED 2018 London, UK, June 27–30, 2018 Proceedings,,
19th International Conference, AIED 2018
2018
2018 International School and Conference on Network Science (NetSci 2018),
2018 International School and Conference on Network Science (NetSci 2018)
2018
AUTONOMOUS AGENTS AND MULTI-AGENT SYSTEMS, 2018
APPLIED SCIENCES, 2018
CEUR Workshop Proceedings, 2018
Reference Module in Life Sciences, 2018
CEUR WORKSHOP PROCEEDINGS, 2018
UMAP '18 Adjunct Publication of the 26th Conference on User Modeling, Adaptation and Personalization,
26th Conference on User Modeling, Adaptation and Personalization (UMAP 2018)
2018
IEEE TRANSACTIONS ON LEARNING TECHNOLOGIES, 2018
APPLIED SCIENCES, 2018
AI*IA 2018 – Advances in Artificial Intelligence XVIIth International Conference of the Italian Association for Artificial Intelligence, Trento, Italy, November 20–23, 2018, Proceedings,
17th Conference of the Italian Association for Artificial Intelligence, AI*IA 2018
2018
Proceedings of the 33rd Italian Conference on Computational Logic,
33rd Italian Conference on Computational Logic, CILC 2018
2018
Proceedings of the 33rd Italian Conference on Computational Logic,
33rd Italian Conference on Computational Logic, CILC 2018
2018
Foundations of Intelligent Systems 24th International Symposium, ISMIS 2018, Limassol, Cyprus, October 29–31, 2018, Proceedings,
24th International Symposium on Methodologies for Intelligent Systems, ISMIS 2018
2018
ACM TRANSACTIONS ON INTERNET TECHNOLOGY, 2018
Handbook of Normative Multiagent Systems, 2018
PRIMA 2018: Principles and Practice of Multi-Agent Systems, 21st International Conference, Tokyo, Japan, October 29-November 2, 2018, Proceedings,
International Conference on Principles and Practice of Multi-Agent Systems
2018
Handbook of Normative Multiagent Systems, 2018
AI*IA 2018 – Advances in Artificial Intelligence,
International Conference of the Italian Association for Artificial Intelligence
2018
AI*IA 2018 – Advances in Artificial Intelligence,
International Conference of the Italian Association for Artificial Intelligence
2018
Proc. of the Workshop on Experimental Evaluation of Algorithms for Solving Problems with Combinatorial Explosion (RCRA 2018), co-located with the Federated Logic Conference (FLOC 2018),
Workshop on Experimental Evaluation of Algorithms for Solving Problems with Combinatorial Explosion (RCRA 2018)
2018
Proceedings of the 2018 AAAI/ACM Conference on AI, Ethics, and Society, AIES 2018,
2018 AAAI/ACM Conference on AI, Ethics, and Society (AIES '18)
2018
HAEMATOLOGICA,
15th Congress of the Italian-Society-of-Experimental-Hematology
2018
INTELLIGENZA ARTIFICIALE, 2018
Co-Designing Economies in Transition, 2018
Proceedings of the International Joint Conference on Autonomous Agents and Multiagent Systems, AAMAS,
17th International Conference on Autonomous Agents and Multiagent Systems, AAMAS 2018
2018
I-cities 2018 4th Italian Conference on ICT for Smart Cities And Communities,
I-cities 2018 4th Italian Conference on ICT for Smart Cities And Communities
2018
Proceedings 15th International Conference CELDA 2018: Cognition and exploratory learning in digital age,
15th International Conference CELDA 2018: Cognition and exploratory learning in digital age
2018
I-cities 2018 4th Italian Conference on ICT for Smart Cities And Communities,
I-cities 2018 4th Italian Conference on ICT for Smart Cities And Communities
2018
Proceedings of the 2017 CHI Conference on Human Factors in Computing Systems,,
2017 ACM SIGCHI Conference on Human Factors in Computing Systems (CHI '17)
2017
INTELLIGENZA ARTIFICIALE, 2017
FUNDAMENTA INFORMATICAE, 2017
Proceedings of the Forum and Doctoral Consortium Papers Presented at the 29th International Conference on Advanced Information Systems Engineering (CAiSE 2017),
CAiSE Forum 2017, Conference on Advanced Information Systems Engineering (CAiSE)
2017
Proceedings of the 16th International Conference on Artificial Intelligence and Law,
16th International Conference on Artificial Intelligence and Law
2017
UbiComp/ISWC 2017 - Adjunct Proceedings of the 2017 ACM International Joint Conference on Pervasive and Ubiquitous Computing and Proceedings of the 2017 ACM International Symposium on Wearable Computers,
2017 ACM International Joint Conference on Pervasive and Ubiquitous Computing and ACM International Symposium on Wearable Computers, UbiComp/ISWC 2017
2017
UbiComp/ISWC 2017 - Adjunct Proceedings of the 2017 ACM International Joint Conference on Pervasive and Ubiquitous Computing and Proceedings of the 2017 ACM International Symposium on Wearable Computers,
2017 ACM International Joint Conference on Pervasive and Ubiquitous Computing and ACM International Symposium on Wearable Computers, UbiComp/ISWC 2017
2017
Proceedings of CHI 2017 Workshop HCIxDementia,
CHI 2017 Workshop HCIxDementia
2017
Proceedings of the 14th European Conference on Symbolic and Quantitative Approaches to Reasoning with Uncertainty, ECSQARU 2017,
14th European Conference on Symbolic and Quantitative Approaches to Reasoning with Uncertainty, ECSQARU 2017
2017
Proceedings of the 26th International Conference on Automated Reasoning with Analytic Tableaux and Related Methods, TABLEAUX 2017,
26th International Conference on Automated Reasoning with Analytic Tableaux and Related Methods, TABLEAUX 2017
2017
Proceedings of the 26th International Conference on Automated Reasoning with Analytic Tableaux and Related Methods, TABLEAUX 2017,
26th International Conference on Automated Reasoning with Analytic Tableaux and Related Methods, TABLEAUX 2017
2017
Proceedings of the 30th International Workshop on Description Logics, DL 2017,
30th International Workshop on Description Logics, DL 2017
2017
Proceedings of the Joint 18th Italian Conference on Theoretical Computer Science and the 32nd Italian Conference on Computational Logic, ICTCS 2017 and CILC 2017,
Joint 18th Italian Conference on Theoretical Computer Science and the 32nd Italian Conference on Computational Logic, ICTCS 2017 and CILC 2017
2017
Proc. of 18th Workshop "From Objects To Agents", WOA 2017,
18th Workshop "From Objects To Agents", WOA 2017
2017
PRIMA 2017: Principles and Practice of Multi-Agent Systems, 20th International Conference,
20th International Conference on Principles and Practice of Multi-Agent Systems, PRIMA 2017
2017
AI*IA 2017: Advances in Artificial Intelligence, XVI International Conference of the Italian Association for Artificial Intelligence,
XVIth International Conference of the Italian Association for Artificial Intelligence
2017
SEMESTRALE DI STUDI E RICERCHE DI GEOGRAFIA, 2017
Leibniz International Proceedings in Informatics, LIPIcs,
13th International Conference on Spatial Information Theory, COSIT 2017
2017
BNAIC 2016: Artificial Intelligence,
28th Benelux Conference on Artificial Intelligence
2017
JURIX 2017: The 30th international conference on Legal Knowledge and Information Systems,
The 30th international conference on Legal Knowledge and Information Systems
2017
Lecture Notes in Computer Science (including subseries Lecture Notes in Artificial Intelligence and Lecture Notes in Bioinformatics),
22nd International Conference on Applications of Natural Language to Information Systems, NLDB 2017
2017
Communications in Computer and Information Science,
8th International Conference on Knowledge Engineering and Semantic Web, KESW 2017;
2017
Communications in Computer and Information Science,
11th International Conference on Metadata and Semantic Research, MTSR 2017;
2017
Proceedings of the International Conference on Artificial Intelligence and Law,
The 16th International Conference on Artificial Intelligence and Law
2017
Frontiers in Artificial Intelligence and Applications,
Jurix
2017
ACM International Conference Proceeding Series,
13th International Conference on Semantic Systems, SEMANTiCS 2017
2017
JOURNAL OF LOGIC AND COMPUTATION, 2016
Proceedings of the 19th ACM Conference on Computer Supported Cooperative Work and Social Computing Companion,
CSCW 2016
2016
Proc. of the 4th International Workshop on Engineering Multi-Agent Systems, EMAS 2016,
International Workshop on Engineering Multi-Agent Systems, EMAS 2016
2016
2016
Proceedings of the 2016 International Conference on Autonomous Agents & Multiagent Systems,
International Conference on Autonomous Agents & Multiagent Systems, AAMAS 2016
2016
MATHEMATICAL STRUCTURES IN COMPUTER SCIENCE, 2016
AUTONOMOUS AGENTS AND MULTI-AGENT SYSTEMS, 2016
SSE 2016 Proceedings of the 8th International Workshop on Social Software Engineering,
8th International Workshop on Social Software Engineering
2016
ARTIFICIAL INTELLIGENCE AND LAW, 2016
Lecture Notes in Computer Science (including subseries Lecture Notes in Artificial Intelligence and Lecture Notes in Bioinformatics),
15th European Conference on Machine Learning and Principles and Practice of Knowledge Discovery in Databases, ECML PKDD 2016;
2016
ACM International Conference Proceeding Series,
12th International Conference on Semantic Systems, SEMANTiCS 2016
2016
Lecture Notes in Computer Science (including subseries Lecture Notes in Artificial Intelligence and Lecture Notes in Bioinformatics),
International Workshop on Future and Emergent Trends in Language Technology
2016
APPLIED ONTOLOGY, 2016
2016
Engineering Multi-Agent Systems. 4th International Workshop, EMAS 2016, Singapore, Singapore, May 9-10, 2016, Revised, Selected, and Invited Papers, 2016
Proceedings of the AI*IA Workshop on Deep Understanding and Reasoning: A Challenge for Next-generation Intelligent Agents 2016, URANIA 2016,
Deep Understanding and Reasoning: A Challenge for Next-generation Intelligent Agents, URANIA 2016
2016
Advances in Artificial Intelligence: Proceedings of the 15th International Conference of the Italian Association for Artificial Intelligence,
15th International Conference of the Italian Association for Artificial Intelligence
2016
2016
2016
Proceedings of the 31st Convegno Italiano di Logica Computazionale (CILC 2016),
31st Convegno Italiano di Logica Computazionale (CILC 2016)
2016
Proceedings of the 31st Convegno Italiano di Logica Computazionale (CILC 2016),
31st Convegno Italiano di Logica Computazionale (CILC 2016)
2016
Frontiers in Artificial Intelligence and Applications,
22nd European Conference on Artificial Intelligence ECAI 2016
2016
Proceedings of JELIA 2016 - 15th European Conference On Logics In Artificial Intelligence,
JELIA 2016 - 15th European Conference On Logics In Artificial Intelligence
2016
LOGICS IN ARTIFICIAL INTELLIGENCE, (JELIA 2016),
JELIA 2016 - 15th European Conference On Logics In Artificial Intelligence
2016
Advances in Intelligent Systems and Computing,
16th International Conference on Hybrid Intelligent Systems, HIS 2016
2016
Frontiers in Artificial Intelligence and Applications,
29th International Conference on Legal Knowledge and Information Systems, JURIX 2016
2016
Frontiers in Artificial Intelligence and Applications,
29th International Conference on Legal Knowledge and Information Systems, JURIX 2016
2016
MATHEMATICAL STRUCTURES IN COMPUTER SCIENCE, 2016
IEEE ACCESS, 2016
Proceedings of the 2016 IEEE International Smart Cities Conference (ISC2),
IEEE International Smart Cities Conference (ISC2)
2016
Proceedings of the ACM Conference on Computer Supported Cooperative Work, CSCW,
19th ACM Conference on Computer Supported Cooperative Work and Social Computing, CSCW 2016
2016
Communications in Computer and Information Science,
8th International Conference on Collaboration Technologies and Social Computing, CollabTech 2016
2016
CEUR WORKSHOP PROCEEDINGS, 2016
Proceedings of the Workshop on Fictional Game Elements 2016 co-located with The ACM SIGCHI Annual Symposium on Computer-Human Interaction in Play (CHI PLAY 2016),
Workshop on Fictional Game Elements 2016 co-located with The ACM SIGCHI Annual Symposium on Computer-Human Interaction in Play (CHI PLAY 2016)
2016
AI COMMUNICATIONS, 2015
Proc. of the Second International Workshop on Multiagent Foundations of Social Computing, MFSC 2015,
The Second International Workshop on Multiagent Foundations of Social Computing, MFSC 2015
2015
ARTIFICIAL INTELLIGENCE, 2015
Proceedings of the 28th International Workshop on Description Logics (DL2015),
28th International Workshop on Description Logics (DL2015)
2015
AI*IA 2015, Advances in Artificial Intelligence - XIVth International Conference of the Italian Association for Artificial Intelligence, Ferrara, Italy, September 23-25, 2015, Proceedings.,
14th Conference of the Italian Association for Artificial Intelligence (AI*IA 2015)
2015
Proceedings of the 30th Italian Conference on Computational Logic,
30° Convegno Italiano di Logica Computazionale
2015
Proceedings of the 30th Italian Conference on Computational Logic,
30° Convegno Italiano di Logica Computazionale
2015
AI*IA 2015 Advances in Artificial Intelligence, 2015
Proceedings of the Twenty-Fourth International Joint Conference on Artificial Intelligence,
Twenty-Fourth International Joint Conference on Artificial Intelligence
2015
Advances in Social Computing and Multiagent Systems - 6th International Workshop on Collaborative Agents Research and Development, CARE 2015 and Second International Workshop on Multiagent Foundations of Social Computing, MFSC 2015, Istanbul, Turkey, May 4, 2015, Revised Selected Papers, 2015
PRIMA 2015: Principles and Practice of Multi-Agent Systems - 18th International Conference, Proceedings, 2015
Proc. of XXX Italian Conference on Computational Logic, CILC 2015,
XXX Italian Conference on Computational Logic, CILC 2015
2015
Proceedings of the 2015 International Conference on Autonomous Agents and Multiagent Systems, AAMAS 2015,
International Conference on Autonomous Agents and Multiagent Systems 2015
2015
Legal Knowledge and Information System - JURIX 2015: The Twenty-Eighth Annual Conference,
JURIX 2015: The Twenty-Eighth Annual Conference
2015
Agents and Artificial Intelligence, 2015
Proceedings of the IEEE International Joint Conference on Neural Networks (IJCNN 2015),
IEEE International Joint Conference on Neural Networks (IJCNN 2015)
2015
INTELLIGENZA ARTIFICIALE, 2015
proceedings of ICTAI 2015,
International Conference on Tools with Artificial Intelligence
2015
Research and Development in Intelligent Systems XXXII,
SGAI International Conference on Artificial Intelligence
2015
2015
2015
PRIMA 2015: Principles and Practice of Multi-Agent Systems - 18th International Conference, Proceedings, 2015
2015
Proceedings of the 2015 International Conference on Autonomous Agents and Multiagent Systems, AAMAS 2015,
International Conference on Autonomous Agents and Multiagent Systems 2015
2015
Proceedings of the 6th Italian Workshop on Planning and Scheduling, IPS 2015,
Italian Workshop on Planning and Scheduling 2015, IPS 2015
2015
Proceedings of the Twenty-Fourth International Joint Conference on Artificial Intelligence,
Twenty-Fourth International Joint Conference on Artificial Intelligence, IJCAI 2015
2015
Proceedings - 12th IEEE International Conference on E-Business Engineering, ICEBE 2015,
12th IEEE International Conference on E-Business Engineering, ICEBE 2015
2015
WWW 2015 Companion - Proceedings of the 24th International Conference on World Wide Web,
24th International Conference on World Wide Web, WWW 2015
2015
Frontiers in Artificial Intelligence and Applications,
28th Annual International Conference on Legal Knowledge and Information Systems, JURIX 2015
2015
Lecture Notes in Computer Science (including subseries Lecture Notes in Artificial Intelligence and Lecture Notes in Bioinformatics),
14th International Conference of the Italian Association for Artificial Intelligence, 2015
2015
International Conference on Artificial Intelligence and Law,
15th International Conference on Artificial Intelligence and Law, ICAIL 2015
2015
Multimedia Data Mining and Analytics: Disruptive Innovation, 2015
AUTOMATED REASONING WITH ANALYTIC TABLEAUX AND RELATED METHODS (TABLEAUX 2015),
Proceedings of the 22nd Conference on Automated Reasoning with Analytic Tableaux and Related Methods (Tableaux 2015)
2015
2015
Hereafter is a list of products by the Social Computinggroup, that are not publications: